Most Popular Products
Packing done easier with our highly efficient Rice Packing Machine, Automatic Powder Packing Machine, Automatic Pouch Packing Machine and more!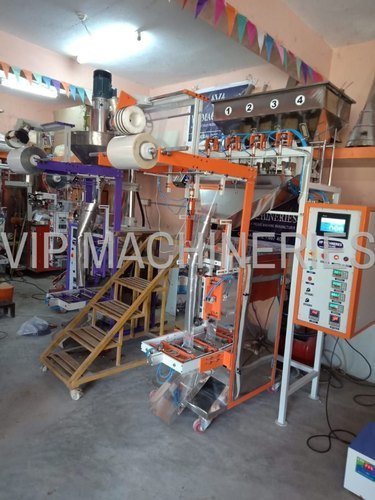 Our product range includes a wide range of siruthaniyam packing machine, sugar packing machine, automatic granules packing machine, mustard packing machine and semi automatic grocery filling packing machine.
An Introduction
Businesses run on machines. This is an undeniable fact. For getting orders completed on time without compromising quality, every business runner invests in good quality machines. However, at times it gets hard to choose the right machinery for a particular application. Taking expertise from the professionals seems to be an ideal choice in this matter. And when it comes to being professionals at work and offering machinery of top-notch quality, VIP Machineries stands next to none. We offer an array of machines for the packing industry. Packing different products, specially food products, can be easily done using our offered machinery. As a manufacturer, we use material of A-grade quality along with modern tools and manufacturing techniques to bring into limelight Suji Packing Machine, Rice Packing Machine, Pulses Packing Machine and Powder Packing Machine of unrivaled quality. Appreciated for their efficient performance, user-friendly operations and smooth functioning, our machines have become the partner of operators working in the packing domain.

Our Key Strengths Are Team & Quality
In achieving the highest level of quality, our team of experts plays a crucial role. Their unwavering commitment to achieve only the best results in the form of our range is the main reason that our packing machines are highly demanded in the market. Leveraging upon the skills, knowledge and experience of our team members, we have been improving our product quality standards. By maintaining consistency in our product quality, we have been winning our customers hearts and getting closer to our dream of becoming an industry leading entity. Since we believe that product quality is entirely dependent upon the work done by team members, we conduct training sessions for them on regular time intervals. Moreover, we carry out team building activities to ensure all the members of our team feel comfortable working together. Therefore, our employees never face trouble in completing any order as a team.

Why Us?
We are grateful to our mentor, Mr. Aadhi Narayanan, with whose support we have emerged as a trustworthy name in the market for buying Suji Packing Machine, Pulses Packing Machine, Powder Packing Machine, etc. By following his footsteps, we are seeing an exponential growth in the current market. Some other reasons that make us the best are cited below:

Transparency in business deals
Fair price structure
Remaining true to our nature of business
Unwavering commitment to quality
"We are only dealing in South India."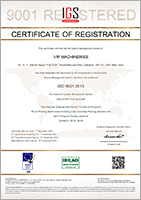 VIP MACHINERIES
Cuddalore, Tamil Nadu, India
No:10,11, Balaram Nagar, Pillai Thotti,Cuddalore - 607401, Tamil Nadu, India
Phone : 08037304008
Mr. Er Aadhi (CEO)
Mobile : 08037304008